The Boeing 727 "landed" in the port of Enns (Ennshafen, Austria)
Published: Juni 01, 2018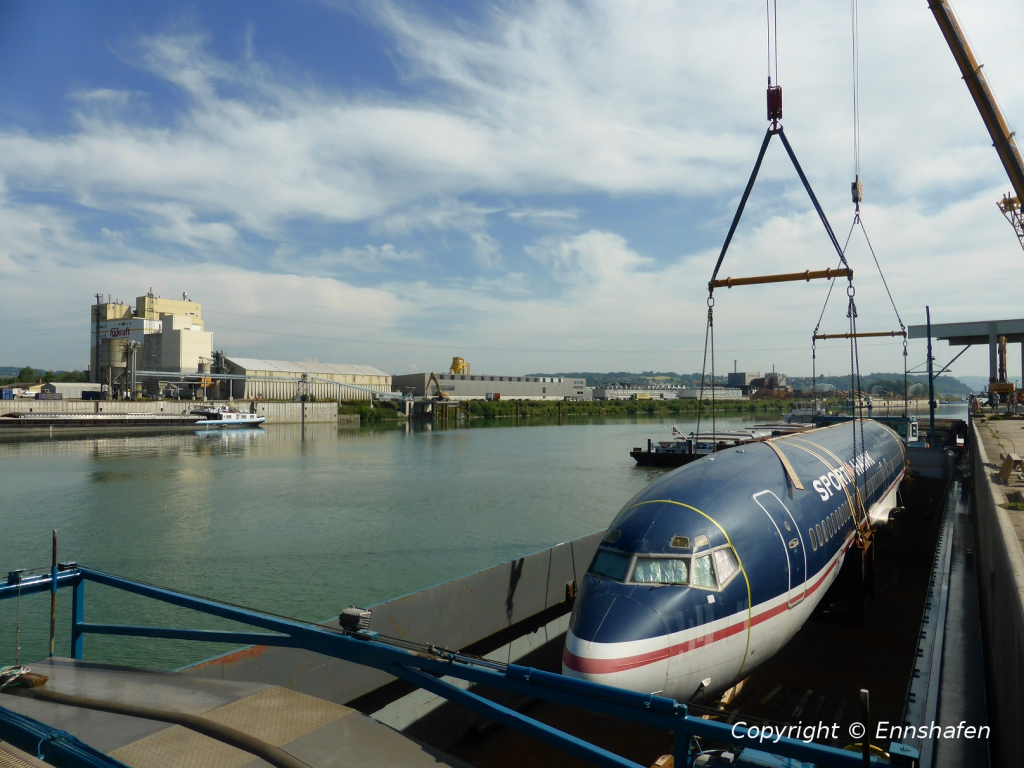 The waterway is perfect for transporting of high and heavy goods. This has been confirmed again when transporting a discarded aircraft!
The logistics specialist Wenzel Logistics GmbH from Austria was commissioned to organise the transport of the aircraft from the USA, Houston Harbor to the Ennshafen. The Boeing 727 was taken over in Houston, carried out export customs clearance and properly loaded in four separate parts on the ocean-going ship. The largest item of the shipment was the fuselage with a length of 33 m, a diameter of 4.3 m and a weight of 30 tons. Furthermore, the tail with 10 tons and the two wings, each 5 to. The engine and various small parts are delivered by sea container to Graz.
The ocean-going vessel was at sea for about 4 weeks from Houston to Antwerp. After direct transshipment from the ocean-going to the inland vessel on 18 May 2018, the journey continued in eight days via the Rhine-Main-Danube Canal tothe Ennshafen, Austria. The goods were handed over on 28.05.2018 to the special transport for unloading.
"Due to the good infrastructure and the direct connection to the motorway, we decided to handle this project via the Ennshafen," emphasizes Christian Hirschhofer from Wenzel Logistics. "The logistics specialists of Wenzel Logistics have successfully completed the project for the customer according to the motto "one face to the client".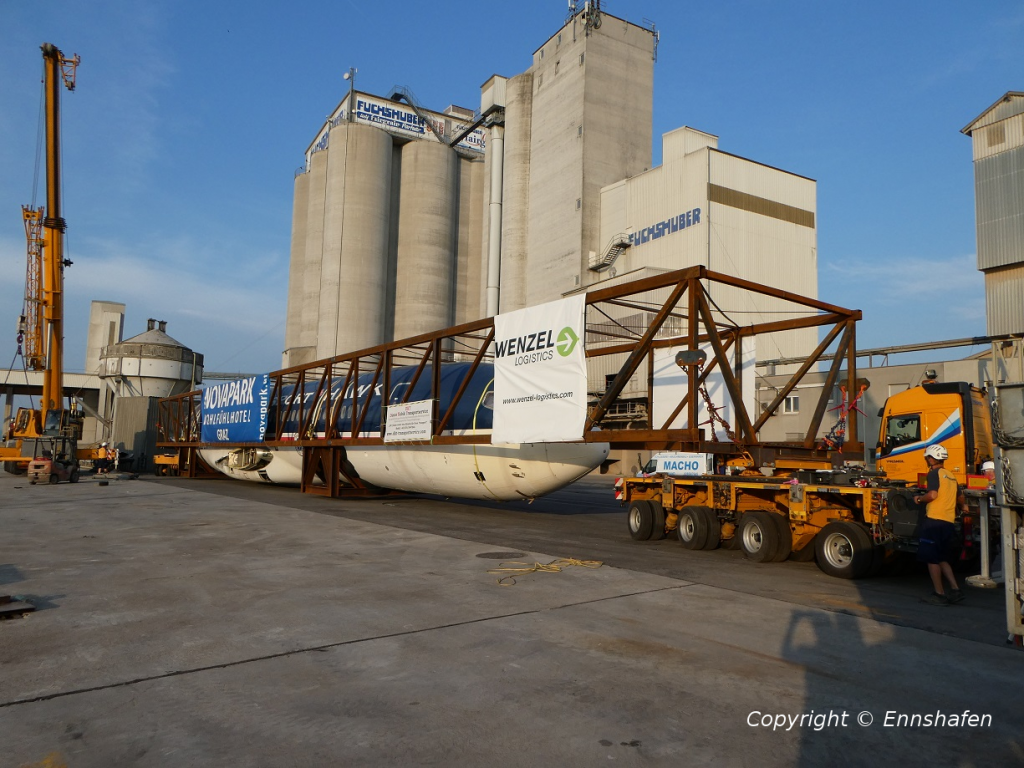 After transshipment the commissioned experts from Prangl, a specialist in heavy haulage, came into action. The aircraft parts – fuselage, stern, wings – were lifted from the ship and securely placed on the prepared special constructions. With several heavy-duty trucks, the special transport left Ensshafen to Graz, where the plane will be placed on top of the hotel and used as the restaurant.