Common Issues Meeting held on 22 November 2017 in Bratislava, Slovak Republic
Published: Dezember 12, 2017
From 20 to 24 November Bratislava was the host city of the second RIS Week in 2017. Between expert group meetings, Wednesday 22 November was devoted to the RIS Common Issues Meeting. A high participation of around 100 delegates showed the ever growing interest in technical RIS developments and updates, as well as discussions of how EU co-financed projects contribute to the deployment of River Information Services on the TEN-T network.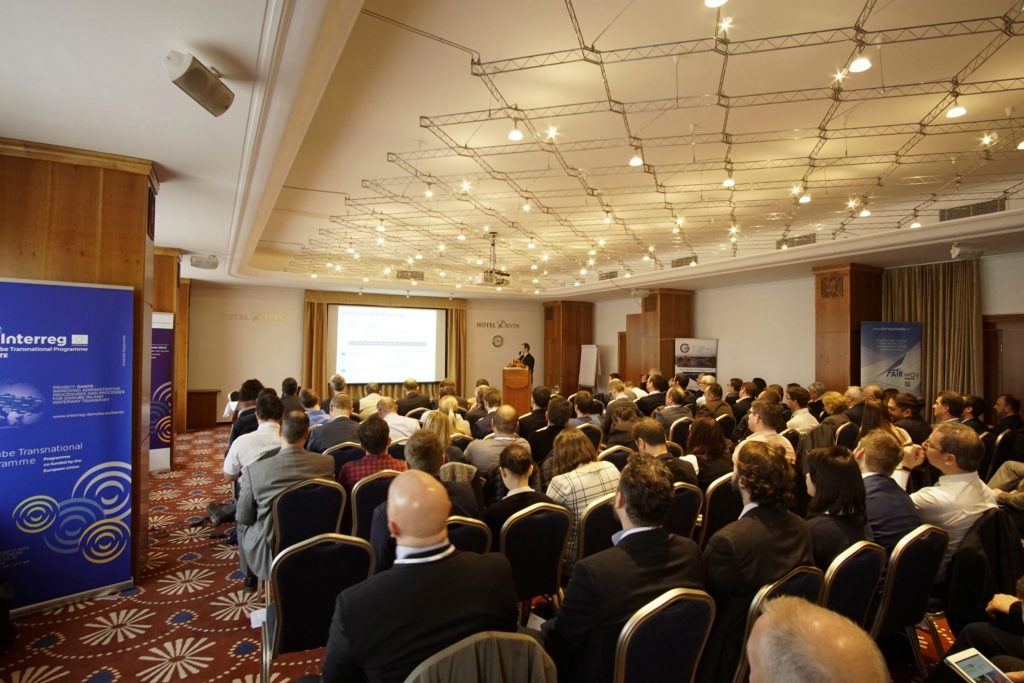 Main topics of this Common Issues Meeting:
Strategic Developments
Initiatives to deploy River Information Services in Slovakia and Hungary
Harmonisation of administrative processes in the Danube Region
Smart shipping – vision and building blocks
Discussion forum of the RIS Expert Groups – Common issues focussing on the RIS Index
Technical Developments and Updates, inlcuding the intermediate results of PIANC WG125
The RIS Week was hosted by the Waterborne Transport Development Agency (ARVD) and the Ministry of Transport and Construction of the Slovak Republic, co-organized by the RIS Week Support team of viadonau. The full documentation of the Common Issues Meeting can be downloaded from the box on the right in PDF format, including all presentations and the minutes of meeting.
The next RIS week will be held from 11 to 15 June 2018 in Rotterdam, the Netherlands, organized by Rijkswaterstaat – Ministry of Infrastructure and the Environment, in cooperation with viadonau.
The presentations from the meeting together with minutes of the RIS Common Issues Day are available on the official RIS Expert Groups meeting website.
Source and editorial: viadonau (risweek(a)viadonau.org)